About the work
Date of completion:
5 June 2019
Edition type:
Limited edition
Medium:
Giclee print on 330gms Somerset silk paper
License:
All Rights Reserved.
Provenance records
29 Jul 2019 Tagging
The artwork has been tagged
21 Jul 2019 Verification
The owner has verified the artwork record data.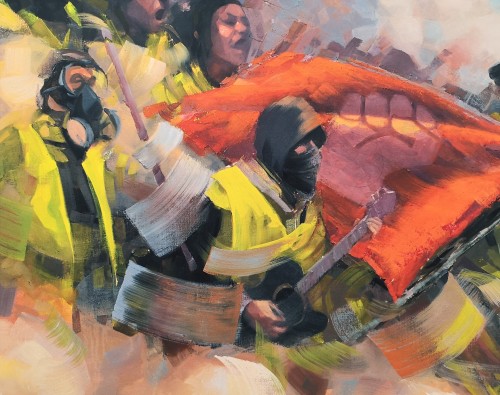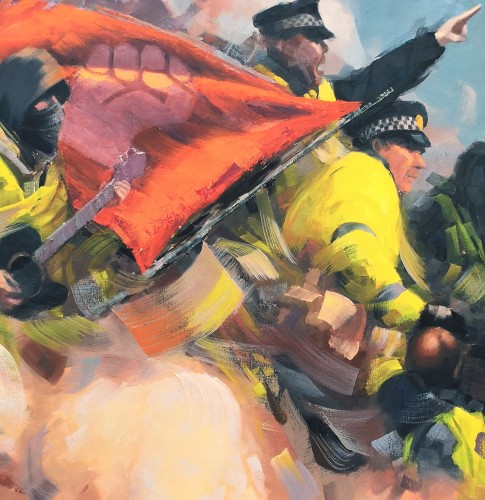 Artist statement:
"The Shift" is an optimistic and sympathetic depiction of the grassroots Yellow Vest movement that originated in France, 2018.
---

AFK